About engineering history
Engineering has always had an enormous impact on society which is reflected in its rich wealth of literature. Bridges, roads, inland navigation, railways, naval architecture, docks and harbours, lighthouses and the electric telegraph revolutionized communication while water supply, drainage, lighting, heating and ventilation brought huge improvements in public health. New structural materials such as iron transformed the scale and form of architecture, and much of the world's wealth came from the growth of industry made possible by the invention of the steam engine and the subsequent development of manufacturing processes.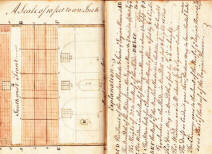 We stock books and manuscripts on all these and many other subjects. The books date from the middle of the 17th century to the end of the 19th century and record the momentous changes wrought by engineers across the world. There are job reports produced in small numbers for clients by some famous names, such as Smeaton, Telford, Rennie or George Stephenson, discussing canals, harbours, bridges, roads and railways. They are written in clear untechnical prose and often contain a fine map. These contrast with the great plate books with their splendid engraved or lithographed illustrations, recording great works of civil engineering such as Perronetís bridges, Smeatonís Eddystone lighthouse, Thomas Telfordís harbours, roads and bridges, Robert Stephensonís London & Birmingham Railway or Brunelís Great Western Railway.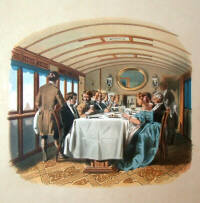 There are popular works to inform an interested public on all aspects of engineering, guidebooks which tell you about the wonders of the new railway you are travelling on, parliamentary enquiries into disasters, the regulation of boiler design or the control of gas works as well as prints and printed ephemera promoting new inventions or publicizing splendid new viaducts. Developments in the knowledge of the strength and behaviour of materials such as iron were published - almost as soon as this knowledge became available - by specialists such as Peter Barlow or Eaton Hodgkinson. Other technical developments, for instance in steam ships or boiler technology, can be gleaned from the reports of parliamentary committees derived from a mass of evidence taken down verbatim from the engineers, manufacturers or shipbuilders involved. All this material contains first-hand information by the engineers directly involved in the changes brought about by technology.